We work hard to provide you with the best service.
We aim to please you every time.
Your oral health is in safe hands! We love our job.
Call the main office number
+90541 383 70 90
any time you like
Both crowns and veneers are effective in improving the aesthetic appearance of teeth. A veneer is usually made of wafer-thin porcelain and is bonded to the front of a tooth.  A crown encases the entire tooth. It can be made of metal, zirconium and full porcelain(emax)  or a combination of all.
Metal Fused Porcelain Crowns
These crowns also known as All-Porcelain or Porcelain Fused Metal (PFM) can be explained as full-cast crowns that has porcelain fused on most or all parts of the tooth. They are hybrid between porcelain and metal crowns thus they are both esthetic and durable. The metal part can't be seen so don't worry about it's apperance these crowns seem all-white. They last between 5-20 years depends on the crown's quality, your clinic's adhesive and patients oral care. 
In Colgate's official website it says average price for porcelain crown is between $875-1400 per tooth. However we can provide you the better quality with a price. Your saving will be around %70. If you want to know more about it contact us via email, website chat or phone and our international patient care team will prepare the best treatment plan for you. Our Consultations are FREE!
Zirconium Crowns

Benefits of zirconium crowns can be summarized as longevity, strenght, beauty and biocompatibility. 
Longevity is crown's durability which comes from crown's material and craft. The material which is  called zirconium (or also known as zirconia) is also considered as the most durable material in dentistry. Zirconium Crown's strenght is also comes from the same source. Classic crowns can be broken by chewing something hard however zirconium crowns allow patients to use their mouth as their natural teeth.
The colour can be chosen by patient but the origin of zirconium crown's beauty is coming from its opacity. Zirconium crowns reflects the light nearly %100 so these crowns shine like diamond in patient's mouth. 
Biocompatibility is the harmony between your artificial tooth (crown) and your natural body and mouth. Zirconium has no side effect in patient's mouth. That's why we consider them the best crown material in cosmetic dentistry. 
Emax dental crown
Emax is an all-ceramic system that includes lithium disilicate glass, and consists of quartz, lithium dioxide, phosphoroxide, alumina, potassium oxide and trace elements. These prosthesis type is also known as Hollywood Smile Crowns. The most attractive part of Emax Crown is its excellent esthetic. 
Undeniable beauty of Emax Dental Crown made its name as the Hollywood Smile Crown. Emax Crowns are generally used in cosmetic dentistry to enhance the patient's smile. The combination of lithium disilacate glass and quartz make unbelievable smiles.
DentOmega offers this beauty to their patients and our offer includes  reasonable prices and quality together. If you want to save %70-%80 contact us now! You'll shine like a diamond with us!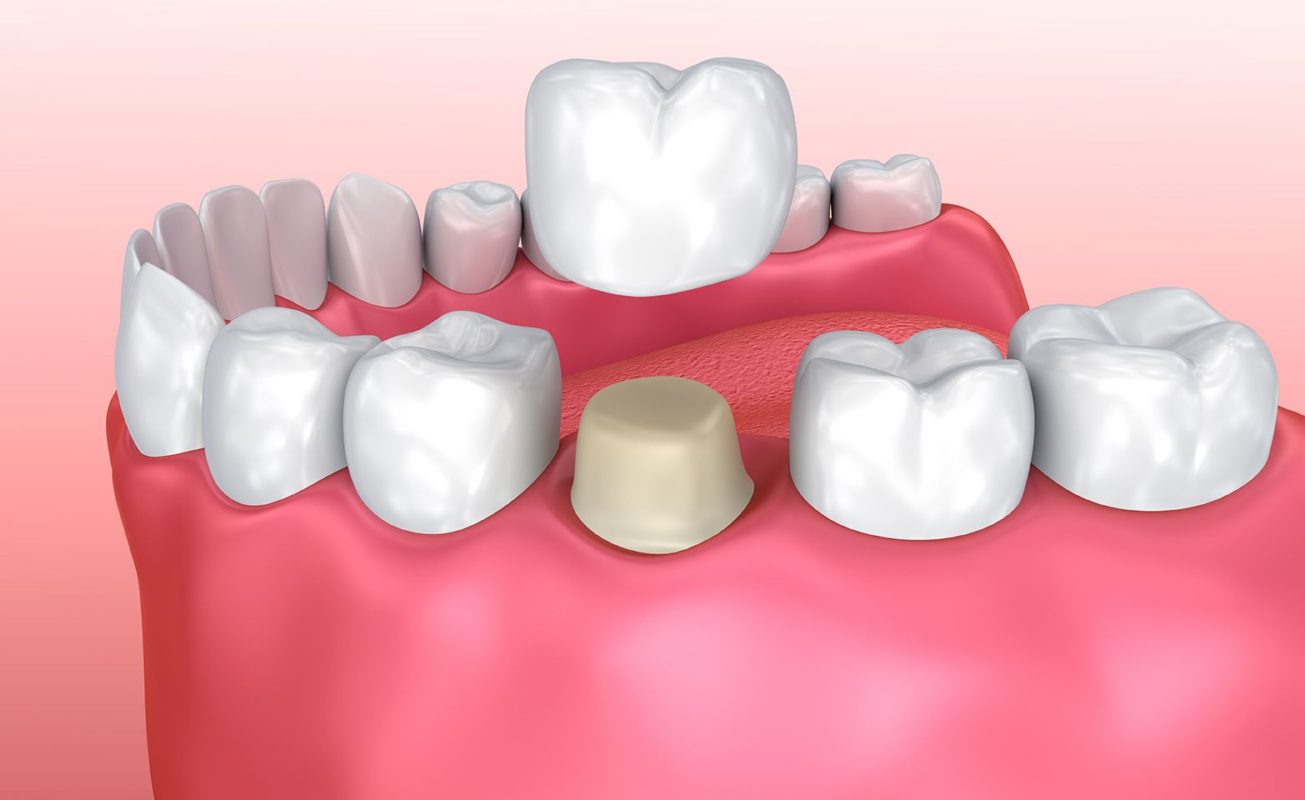 Frequently Asked Questions About Crown & Full Veneer?
Check out the Services We Offer in Dentomega.
What did our patients say for us?
We leave happy, aesthetic and healthy smiles behind us.
"First of all, I would like to thank the dentist Mehmet Ali. I went for my dental treatment, which I could not find a solution for years."

Kara Lucas

Interior Decorator
"My tooth started to ache very badly during my Izmir trip. This is how i met Mehmet Ali. I would like to thank the dentist Mehmet Ali and his team very much."

Alex Cohen

Designer
"An incredibly relevant, polite and modern clinic; I have overcome my "dental chair phobia", especially thanks to the dentist Mehmet Ali's smiling face and relaxing behavior."

Jake Smith

Developer
Would you like to know the treatment prices?
There are great ways to contact Dentomega, if you wish, you can write to our representative from the conversation window in the bottom right corner of the screen, call us immediately or fill out the e-mail form on the side and send us an e-mail.
Adalet Mah. Manas Bulvarı
72/A Bayraklı / / IZMIR / TURKEY
Get Directions
Are you ready for a beautiful smile now?
Contact us, let's talk about your treatment now.